Back To Our Services
There are two types of garage door springs but many variations among them. With extension garage door springs being the most popular ones for residential doors, torsion springs do not come second as a choice but are usually meant to serve the needs of heavier doors. Their selection would depend on one's expectations and garage space, but mainly on the weight of the door. Their job is to move the door up and down and keep it still mid-way. They manage to do that with the force developed as their coils move or contract. Their tension is at its maximum when the door is in its closing position since they store their energy and get ready to use it for the door's opening.
Top team for top spring repair services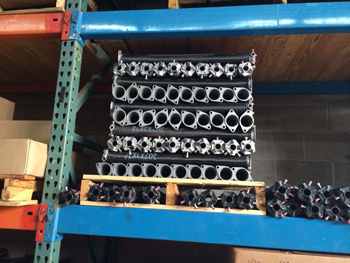 The tension of garage door springs is their power but also the threat hanging over the heads of people when the springs are not properly serviced. It's not a coincidence that the professionals of Garage Door Repair Columbia Heights move as fast as possible when clients are faced with spring issues. We solve them fast in order to save you from the hassle of a broken garage door spring. When springs snap, they might snap against you if you are standing close by. When springs are broken, the door will remain closed since it opens with their power and the help of cables. Our garage door repair spring services are fast and absolutely perfect.
Then again, if springs break you can trust Garage Door Repair Columbia Heights for their replacement. We are actually masters in broken spring replacement no matter what brand or type of spring you own. Our technicians are exemplary professionals and very cautious as they work. We install new springs with equal attention, make sure their tensed, the door is balanced properly and the right springs are selected. We are here to adjust springs when the door is not balanced and our response is fast this time, too. We are actually fast every time you have a spring issue and you need either torsion or extension springs repair.
Contact us either time.
Back To Our Services