Back To Blog
Who doesn't praise safety? Who doesn't want safe electric garage door opener operation? Manufacturers want it! Homeowners seek it! Manufacturers will see their enterprises failing if they don't produce safe operating systems and homeowners will have a deadly weapon in their garage if they don't invest in safe openers. These are common secrets for all those manufacturing and owning garage door openers. Safety is a priority and the reason for the existence of the UL 325 regulations. Safety is priority for Genie, as one of the top opener manufacturers because it understands well the value of safety features.
Details make the difference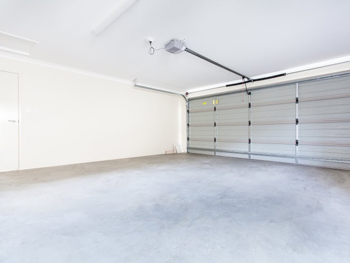 As all door opener manufacturers with integrity, Genie does comply with the official safety regulations. What makes the company distinguishable is that it takes an extra step to find ways to enhance safety further and further. That's not just admirable but also necessary! Wouldn't you go with an opener, which has even more safety features than the basic ones? Genie started reinforcing safety with its enhanced safe T-beam system, which not only stops the descending door when the infrared beams detect something under the door but also reverses it.
When there is a problem with the Genie opener, the self-diagnostic technology, which is included in most new age opener models of the company, will notify you about the problem. This is an excellent system to monitor problems. As a matter of fact, the system monitors the door's operation and stops it should something out of the ordinary happens! This way, not only will safety be ensured but the whole mechanism will work better since the owner is notified that something is wrong with one of the garage door parts. So, wear is minimized, too. When the opener is installed properly and integrates such wonderful features, safety is guaranteed. Genie guarantees it!